Kosali Simon in the August 2017 issue of Health Affairs.
SPEA's Kosali Simon (Ph.D. '99), along with other researchers, determined expanded Medicaid eligibility under one part of the Affordable Care Act results in cost savings for the federal government. The groups' findings are in the August 2017 issue of Health Affairs. Read more here.
Listen: Alumnus Al McGartland on Federal News Radio
Al McGartland, director of the EPA's National Center for Environmental Economics, joins Federal Drive with Tom Temin to discuss the economic impact of environmentalism. Listen online here.
Alumna, Head of Board of Governors of the Federal Reserve System Financial Stability Unit, to Retire
Nellie Liang (Ph.D. '86) will retire after three decades at the Board of Governors of the Federal Reserve System. Six years ago, Dr. Liang was appointed to serve as the Director of the Fed's Division of Financial Stability. Dr. Liang "played a critical role in the Federal Reserve's efforts to shore up the banking system after the 2008 financial crisis." by conducting the governments first round of bank stress stests.
Read the Wall Street Journal's article for more information.
Alumna Professor Fort Appointed to NBER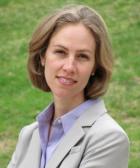 Professor Teresa Fort of the Tuck School of Business at Dartmouh College has been appointed a Faculty Research Fellow of the National Bureau of Economic Research's International Trade and Investment Group. Dr. Fort graduated from the University of Maryland in 2012, and her thesis "Firms' Organization of Global Production" won the University's Distinguished Dissertation Award in that year.  
Her bio is available here.
Alumnus Receives NSF Graduate Research Fellowship
Jonathon Zytnick (BA 2008) has received a prestigious Graduate Research Fellowship from the National Science Foundation. NSF GRP received nearly 17,000 applications this year and made 2,000 awards.  In economics, 31 students received fellowships and 38 received honorable mentions. Jonathon is currently a graduate student at Columbia University.
Watch: Alumnus Professor Kyle Handley Interview with the Becker Friedman Institute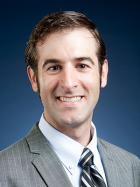 The University of Chicago's Becker Friedman Institute has published an interview with
Kyle Handley
(Ph.D. 2011), Assistant Professor of Business Economics and Public Policy at the University of Michigan Ross School of Business. Professor Handley discusses his joint research with University of Maryland Professor
Nuno Limao
on how US trade policy uncertainty reduced imports from China and increased US consumer prices prior to China's entry into the WTO.
Watch the video online
here
.