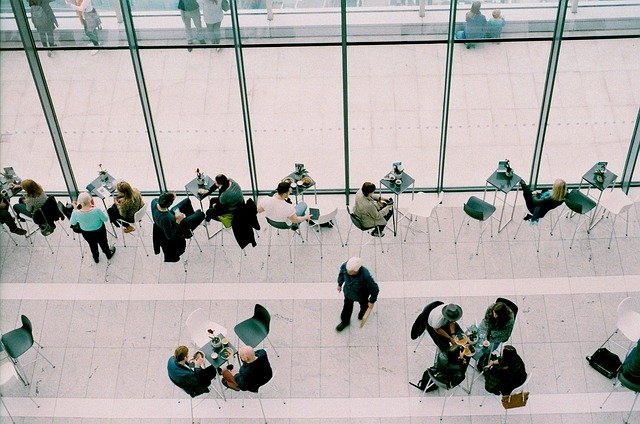 Even more important to the job search than a resume or cover letter is your networking strategy. There are two main reasons for this:
Over 70% of the jobs filled in the United States are never posted. They are filled through a company's network. If you aren't networking, you're missing out on a LOT of jobs.

An internal referral is almost guaranteed to lead to an interview. Some companies even pay their employees bonuses if their recommendation leads to a hire! Networking is the only way to get this kind of referral.
Yet networking is challenging for most people. Below, you'll learn tips and strategies to use this most effective job search tool.
What is Networking, Really?
One reason why students shy away from networking is because the concept is so foreign and always seems to feature business cards and awkward conversations with strangers. What you're really doing, however, is making friends and building relationships with like-minded people. 
However, you're building relationships strategically and purposefully. You're reaching out to people to learn from them and gain advice initially. Once you've developed relationships, it becomes easier and more natural to ask for job leads or referrals.
How to Network
The Feller Center has "4 Steps to Networking." This is a useful place to start:
Make a list of EVERYONE you know, regardless of their profession (i.e. you don't know who they know!). Use this

network tracking template

to record contacts, track your progress, and organize your referrals.

Reach out to schedule

informational interviews

. Request 15-20 minutes to learn more about their career path/organization or ask for referrals. 

Prepare for the conversation: Craft a concise self

introduction

.

Dress to impress

with these ideas and tips. Be

resume ready

, if the opportunity arises. 

Follow-up on all leads. Statistically speaking, this is when networkers have success!
Where to Network
Fortunately, you are already a part of a large and useful network. UMD and ECON alum work and live across the United States and chances are, a Terp works in an industry or company that you are interested in. We even have our own networking platform: Terrapins Connect. Unlike LinkedIn, everyone on Terrapins Connect is eager to hear from current UMD students and is committed to support you and your job search. Learn how to use Terrapins Connect effectively.
If you're unable to find people in Terrapins Connect that you want to talk to, LinkedIn has a robust alumni tool with over 290,000 profiles. Once you've created an account, go to the University of Maryland Alumni page and use keywords like "economics," "finance," and or company names to find people to reach out to.
Finally, on-campus events are a great way to meet new people. Sign up for the ECON blog and bookmark the Feller Center's Events page to stay on top of these opportunities. Our weekly newsletter also curates the most relevant events for ECON majors, so look for that every Wednesday.
Staying Connected
Once you've connected with alumni and conducted informational interviews, you'll want to stay in touch. Like all relationships, our network flourishes most when we pay attention to it. Research suggests that you'll want to focus most on the people that you either felt a genuine affinity to or who are natural connectors, people who enjoy sharing information and introducing people to each other. These are the people most likely to lead you to a job with the added benefit of enjoying each other's company.
Staying connected doesn't need to take up a lot of time and should fit into your daily life. First of all, thank them for their time! Later, you might want to share information or jokes, ask them how they are doing, or give them updates on your job search. Look for ways to give as much as you ask them for help. And when they're in a place to give you a referral or recommendation, ask them for it and thank them profusely afterwards