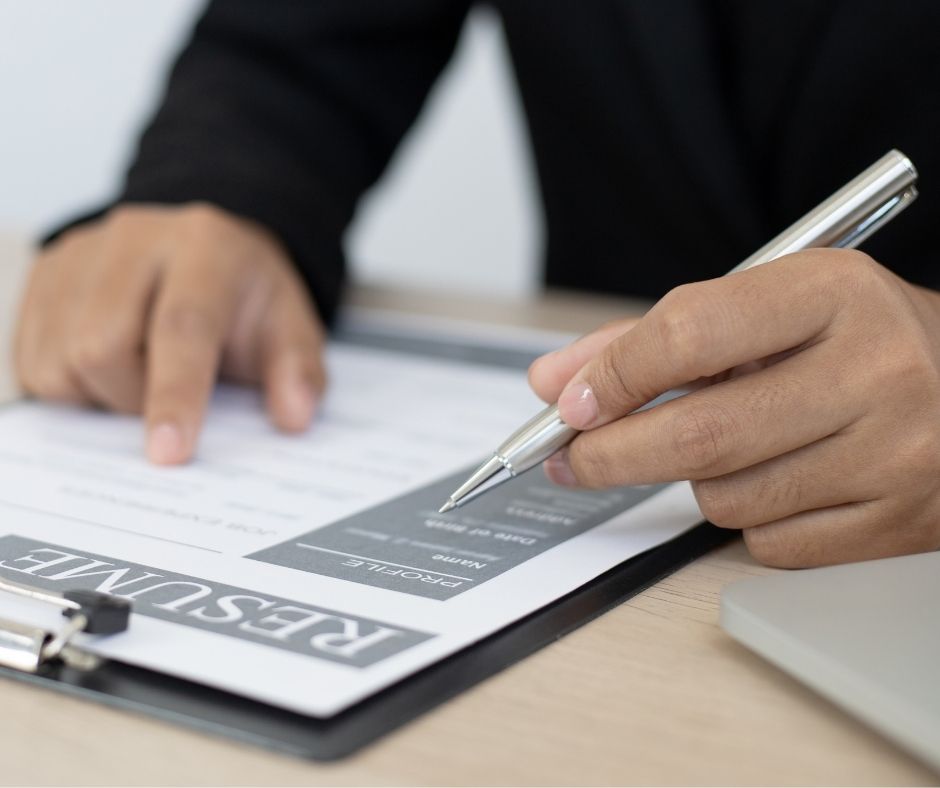 How can you get your job or internship application to stand out from the pack? The answer is straightforward: make sure that your resume shows that you are a perfect fit for the job.
Employers typically spend an average of 5-7 seconds looking at resumes which makes their layout and appearance crucial. Also, with an increased use of resume scanning software, the content and terminology matters greatly too. Consider the following tips:
Change full sentences to concise phrases

Ensure your resume is position-specific to the listing

Keep one idea per bullet

Remove all periods from the end of each bullet

Begin each point with strong action verbs

Include specific results and outcomes

Quantify wherever you can
Many resume templates can lead you astray, especially since many employers are now using Automated Tracking Systems (ATS) as a first pass. We've created a resume template specifically for ECON majors here.
Download the file using your UMD credentials and insert your information and experiences.
The video below will walk you through the resume template, why it is formatted the way that it is, and tips and advice so you can write a compelling resume for your internship or job application. 
Most people send out the same resume to every job they apply for, from retail to high finance. You may have experience in both but if you don't tailor your resume to suit the job you're applying for, you make it difficult for the hiring manager to see your value.
How do you tailor your resume? These steps can help you:
Change your understanding of resumes.

Instead of being a list of your experiences, a resume is a marketing document. Make it easy to read and laser-focused on what the hiring manager is looking for.

Pay attention to the job description.

Highlight the keywords they use to describe the tasks and responsibilities and include those keywords in your resume. For example, this

research assistant position

has the following keywords: "international trade and finance," "qualitative and quantitative research skills," "data visualization," "Preparing abstracts," etc. Describe your academic and professional work using those terms to make it easy for their HR team to see that you are qualified.

Minimize the experience that isn't relevant.

You don't have to include every single thing you've done on your resume. Sometimes the job title, organization, and dates are enough. If you include bullet points to describe your work, make everything relate to the job description.
This does not have to take a lot of time. Thoughtfulness, strategic thinking, and using the data you have on hand (the job description) can make all the difference.
Looking for more tips and suggestions? The Feller Center has what you're looking for!